993 burke road,
camberwell, 3124
camberwell
camberwell celebrated
TRULY THE JEWEL OF MELBOURNE'S EAST, THE BEST OF CAMBERWELL IS WITHIN WALKING DISTANCE. EVERYTHING YOU LOVE ABOUT THIS NEIGHBOURHOOD ARE MERE MOMENTS AWAY.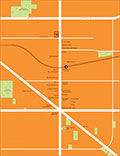 Mornings come alive as cafes and bakeries open their doors. The smell of coffee is in the air, and the suburb awakes. People make their way to the train station, enjoy a morning walk, or go about their day in the shopping village. Discover every convenience, and a tranquil, relaxing lifestyle. View on google map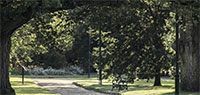 Towering evergreen trees and meandering paths are hallmarks of the neighbourhood parks and reserves.

From artisanal bakeries to locally roasted coffee, Camberwell is destination for the discerning gourmand.
There is never a dull moment in Camberwell. Meet with friends over fine food and wine, or enjoy a movie at Rivoli Cinema, a local heritage icon.